Loan Programs Benefit DC, VA, or MD First Time Home Buyers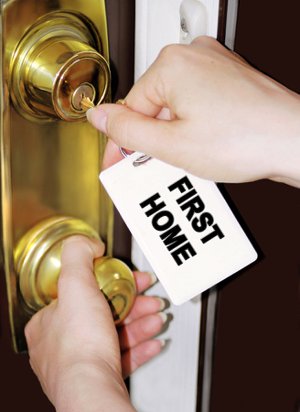 DC, VA, or MD first time home buyers have many options to choose from when it comes to purchasing a home. Often the most challenging aspect is coming up with a down payment. In years past buyers could easily buy a home with a low or even no down payment. Recent changes in the loan industry make this much harder to do. Luckily, many programs exist to decrease the amount of down payment required for DC, VA, or MD first time home buyers.
The DC metro area, in particular, has programs designed just for first-time homebuyers! Read more about DC first time homebuyer loans here!
Not to be left out, Virginia First Time Home Savings Plan (FHSP) gives tax incentives to home buyers AND to their family members, if they contribute to the down payment on a first home.
Virginia's FHSP, allows an individual to contribute up to $50,000 and avoid interest and capital gains on the account, meaning the earned amount, which can increase to $150,000 is tax-exempt in Virginia. Restrictions on this program state that the home buyer must be a first-time home buyer, though their are no income limits. Account contributors can be family or friends and the funds can even be used to pay for closing costs for a first-time homebuyer.
The DC Open Doors Program provides DC first time home buyers down payment assistance to home buyers earning up to $123,395/year with a credit score of at least 640. Debt to income ratios need to be below 46% as well. This program will loan up to 3.5% of the home price as a down payment and 20% of the loan is forgiven every year the homeowner stays in the home.
Another excellent money saving tool is the Home Purchase Assistance Program (HPAP). HPAP can be extended to first-time home buyers and homeowners who have not held title on a home in the 3 years prior to application. Interest-free loans of up to $40,000 are available and closing costs of up to $4,000 are available, too.
Eligibility for HPAP is a little trickier. The home buyer must be considered as head of household and a first-time home buyer (or without a home for 3+ years) and be considered to have a low-to-moderate income. The funds must be used to purchase a primary residence in D.C.
One program that is beneficial to some is the Employer Assisted Housing Program (EAHP). If you are working in DC and are a first-time homebuyer, you may qualify. Down payments of up to $1,500 can be matched and a loan deferral of up to $10,000 is possible. Plus, D.C. home buyers can take income property tax credits for the first 5 years of ownership. The catch to this program is that homes must be purchased for $430,000 or less.
The Maryland HomeCredit Program has similar restraints on home price (up to $430,000), but gives down payment assistance and matching option and also provides first time home buyers (or those who have not owned in 3+ years) a tax credit which equates to 25% of the value of their mortgage interest payments, capping at $2,000 each year for the entire life of the loan.Income limits are dictated by county, so it's especially important to understand county boundaries while home searching. Also, the 3+ year ownership rule can be waived if a home is purchased in specific "targeted" areas.
In terms of income, home buyers are limited to a threshold of $128,760 for a 2 person household and all loan holders must live in the home. The funds granted can be used in a variety of ways, from the down payment and closing costs to home inspections and prepaid/escrow expenses. On occasional, zero-interest deferred and forgivable loans may be offered with outright cash grants, so it's worth taking a thorough look at this program.