Explaining the Ins and Outs of DC Open Doors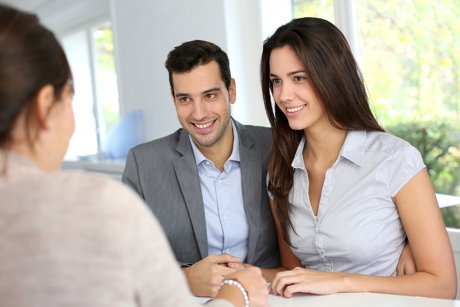 The DC Open Doors offered by the DCHFA provides new home buyers the option to obtain a zero down home in downtown DC. You really can completely ELIMINATE your Down Payment on the purchase of a home or condominium priced under $430,000. First time home buyers and repeat home buyers are eligible for this program, though your primary residence must be sold and settled prior to closing on your new $0 Down home.
Eligibility is determined by your income and credit score. You need to earn under $125,580 per year (in 2015) and have a credit score of at least 640. Your potential home must also qualify for the DC Open Doors program and you must use a real estate agent and DCHFA approved lender/mortgage officer in the home purchase. Edelin Real Estate has closed many of these sales and can help you navigate the process. Once purchased, you must commit to living in your home for 5 years.
The DC Open Doors is easy to apply and receive, provided you follow the steps outlined and work with an informed real estate group, experienced in these transactions. Removing the down payment makes the road to home ownership accessible, but there are still other costs related to buying a home or condo, so make sure you recognize those. Closing costs on the home, loan and inspection fees, and an appraisal are still required, though you would pay those on any property.
Our team is trained in the DC Open Doors DCHFA rules and qualifications, as well as many similar financing programs and we'd love to see you in your new DC home! Contact us to get started!
Curious about averages? Read this short article on DC Open Doors in the Washington Post.